News
Fleadhs:
Some Upcoming Fleadh Events
20 May 2015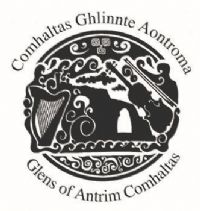 Last Junior Session in The Wild Duck this evening (Wednesday 20/5/15) from 7 pm - 8 pm.
Fleadh Open Air Concert and BBQ on Friday Night (22/5/15).....be at The Boat Club for 7pm.
Fleadh Comp
...
more
Festivals:
Bluebell Festival 2015
05 May 2015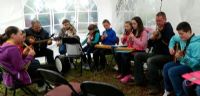 Many thanks to all who took part in the annual 'Bluebell Festival' at The Forest Park in Portglenone on May Day Monday. ...
more
General:
Upcoming Gigs and Events
30 April 2015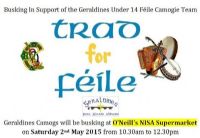 Upcoming Gigs and Events:
Saturday 2nd May: Busking for Geraldines Under 14 Féile Camogie Team 'Trad for Féile' event at O'Neills Nisa Supermarket (Costcutters) Portglenone from 10.3 ...
more
Fleadhs:
Co Antrim Fleadh Entry Form 2015
20 April 2015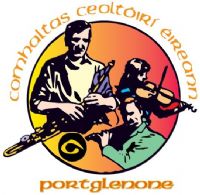 The Co. Antrim Fleadh Entry Form 2015 for the Cushendall Fleadh is now available to download here. All Co Antrim Fleadh Entry Forms are to be submitted to Martin Agnew by 24th April 2015. NO late en
...
more
Festivals:
Bluebell Festival 2015
15 April 2015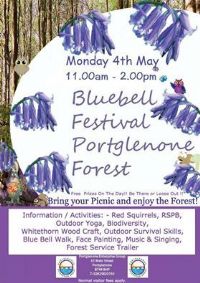 Portglenone CCE Junior Trad Group will be playing at the annual Bluebell Festival in The Forest Park on Monday 4th May 2015 so mark this date in your calendar! Times to be confirmed later!
...
more
Workshops:
Dún Uladh Easter Workshops 2015
02 April 2015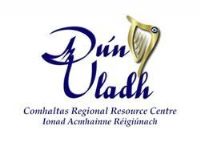 Workshops and Events at Dún Uladh 2015
EASTER WORKSHOPS 2015
THURS 9TH - SAT 11TH APRIL
...
more
Classes:
Last Class of the 2014-2015 Term
31 March 2015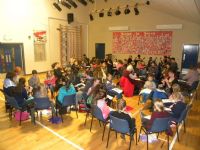 The final class of the year took place on Monday 30th March. A great number of musicians were in attendance to finish the year in a session format. They were also very eager to hear who had won the
...
more
Fleadhs:
Mini Fleadh Success
31 March 2015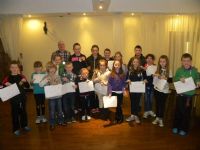 Portglenone CCE Branch held their Annual Under age 'Mini Fleadh' event on Saturday 28th March. The Mini Fleadh is aimed at our very young musicians and also for those preparing for the upcoming
...
more
Fleadhs:
Mini Fleadh and Other Notices
25 March 2015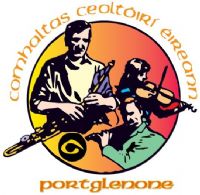 Sat 28th Mar 2015 - Mini Fleadh for children Under 12 years will be held in The Wild Duck Inn's 'Mallard Suite' starting at 11.00 am. Medals will be presented on the day and the Cup Winners will ...
more
General:
All Ireland Champions Knockmore a Big Hit at the Wild Duck
16 March 2015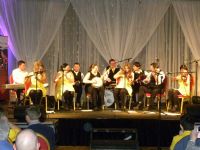 2014 All Ireland Céilí Band Champions, Knockmore Céilí Band, were the star attraction at a Concert in The Riverside Suite at The Wild Duck Inn in Portglenone on Friday night. Hosted b
...
more