Welcome - Portglenone CCE Official Website
Fáilte chuig láithreán gréasáin oifigiúil na Portglenone CCE. Is é príomhchuspóir an suíomh seo a chur ar fáil don phobal le faisnéis a bhaineann le gníomhaíochtaí an bhrainse. Tá súil againn go bhfaighidh tú an suíomh seo úsáideach agus taitneamhach, agus go mbeidh tú ag glaoch ar ais arís go luath ....
Riarthóir.
Welcome to the official website of Portglenone CCE. The main purpose of this site is to provide the public with information relating to the activities of the branch. We hope that you find the site useful and enjoyable, and that you will call back again soon....
Administrator.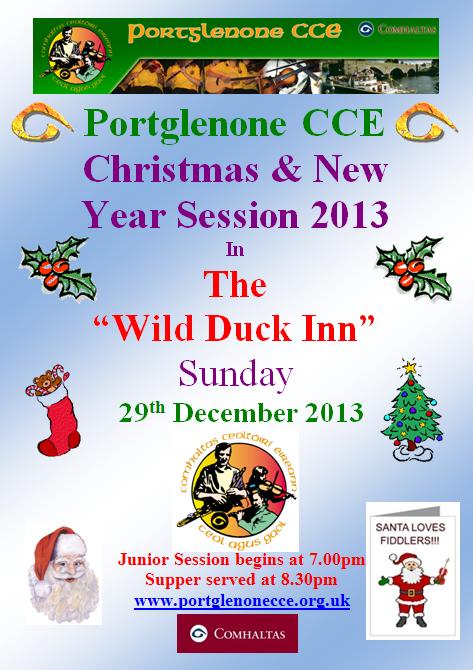 Latest News
Sessions:
Christmas and New Year Session 2013
26 November 2013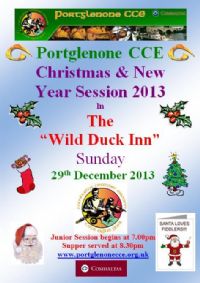 Portglenone CCE
Christmas & New Year Session 2013
In
"The Wild Duck Inn"
Sunday 29th December 2013
Junior Session begins at 7pm
Supper served at 8.30 ...
more
Fleadhs:
Co Antrim Fleadh 2014 - PORTGLENONE
25 November 2013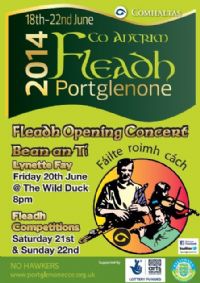 The 39th Co. Antrim Fleadh 2014 will be hosted by the Portglenone CCE Branch from Wednesday 18th to Sunday 22nd
JUNE
2014. ...
more
Concerts:
Damien O'Kane & Lumiere Concert
15 October 2013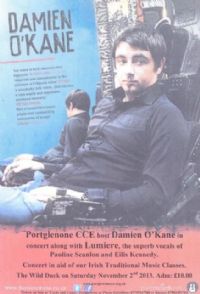 Portglenone CCE host Damien O'Kane in concert along with Lumiere, the superb vocals of Pauline Scanlon and Eilis Kennedy.
Concert in aid of our Irish Traditional Music Classes.
...
more
Sessions:
Trad For Trocaire
08 October 2013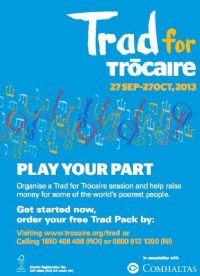 ...
more

Céilí Mór
Saturday 19th October 2013
St Joseph's Parish Centre
Greystone Road,
Antrim Town
9.30 - 12.30am
Proceeds in Aid of the new Gaelscoil Unit
@ Tann
...
more