Welcome - Portglenone CCE Official Website
Fáilte chuig láithreán gréasáin oifigiúil na Portglenone CCE. Is é príomhchuspóir an suíomh seo a chur ar fáil don phobal le faisnéis a bhaineann le gníomhaíochtaí an bhrainse. Tá súil againn go bhfaighidh tú an suíomh seo úsáideach agus taitneamhach, agus go mbeidh tú ag glaoch ar ais arís go luath .... Riarthóir.
Welcome to the official website of Portglenone CCE. The main purpose of this site is to provide the public with information relating to the activities of the branch. We hope that you find the site useful and enjoyable, and that you will call back again soon....
Administrator.
Latest News
Festivals:
Remembering Bunting Festival
15 January 2021
...
more
General:
CCE Committee 2020-2021
21 October 2020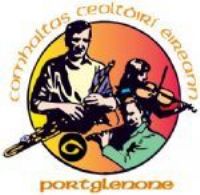 An Historical moment for Portglenone CCE and our Branch members participating in our very first ever AGM held via Zoom. Well done to all!
We wish them every success.
Portglenone CCE Officers 2020-
...
more
General:
Portglenone CCE AGM 2020
19 October 2020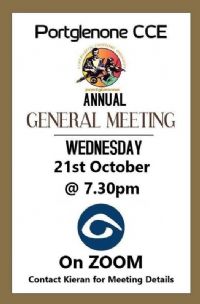 AGM 2020
CCÉ Port Chluain Eoghain / Portglenone Comhaltas
Wednesday 21st October @ 7.30 pm on ZOOM
All members / new members are invited to attend.
PM Kieran for Meeting Details.
...
more
General:
CCE Membership Registration 2020-2021
08 October 2020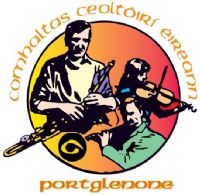 Registration to our Comhaltas Branch is now open and we would encourage all members to renew their membership to help keep the branch afloat in the meantime until we are able to return to classes, s
...
more
Workshops:
Informed Minds
29 September 2020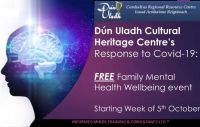 🌟🗣 A Comhaltas Ceoltóirí Éireann response to Covid-19 with Informed Minds 🗣🌟
more