Welcome - Portglenone CCE Official Website
Fáilte chuig láithreán gréasáin oifigiúil na Portglenone CCE. Is é príomhchuspóir an suíomh seo a chur ar fáil don phobal le faisnéis a bhaineann le gníomhaíochtaí an bhrainse. Tá súil againn go bhfaighidh tú an suíomh seo úsáideach agus taitneamhach, agus go mbeidh tú ag glaoch ar ais arís go luath ....
Riarthóir.
Welcome to the official website of Portglenone CCE. The main purpose of this site is to provide the public with information relating to the activities of the branch. We hope that you find the site useful and enjoyable, and that you will call back again soon....
Administrator.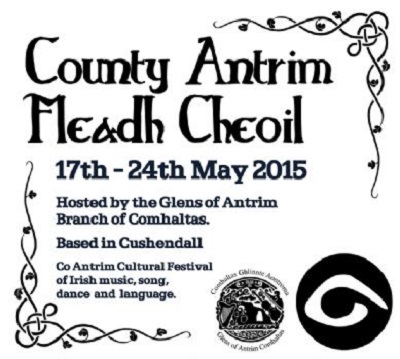 Latest News
Fleadhs:
Some Upcoming Fleadh Events
20 May 2015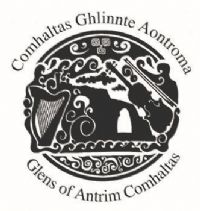 Last Junior Session in The Wild Duck this evening (Wednesday 20/5/15) from 7 pm - 8 pm.
Fleadh Open Air Concert and BBQ on Friday Night (22/5/15).....be at The Boat Club for 7pm.
Fleadh Comp
...
more
Festivals:
Bluebell Festival 2015
05 May 2015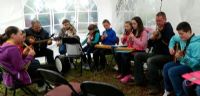 Many thanks to all who took part in the annual 'Bluebell Festival' at The Forest Park in Portglenone on May Day Monday. ...
more
General:
Upcoming Gigs and Events
30 April 2015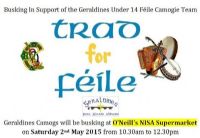 Upcoming Gigs and Events:
Saturday 2nd May: Busking for Geraldines Under 14 Féile Camogie Team 'Trad for Féile' event at O'Neills Nisa Supermarket (Costcutters) Portglenone from 10.3 ...
more
Fleadhs:
Co Antrim Fleadh Entry Form 2015
20 April 2015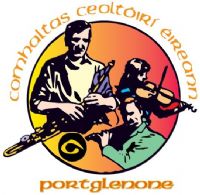 The Co. Antrim Fleadh Entry Form 2015 for the Cushendall Fleadh is now available to download here. All Co Antrim Fleadh Entry Forms are to be submitted to Martin Agnew by 24th April 2015. NO late en
...
more
Festivals:
Bluebell Festival 2015
15 April 2015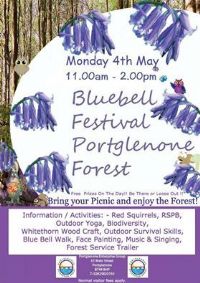 Portglenone CCE Junior Trad Group will be playing at the annual Bluebell Festival in The Forest Park on Monday 4th May 2015 so mark this date in your calendar! Times to be confirmed later!
...
more