Welcome - Portglenone CCE Official Website
Fáilte chuig láithreán gréasáin oifigiúil na Portglenone CCE. Is é príomhchuspóir an suíomh seo a chur ar fáil don phobal le faisnéis a bhaineann le gníomhaíochtaí an bhrainse. Tá súil againn go bhfaighidh tú an suíomh seo úsáideach agus taitneamhach, agus go mbeidh tú ag glaoch ar ais arís go luath .... Riarthóir.
Welcome to the official website of Portglenone CCE. The main purpose of this site is to provide the public with information relating to the activities of the branch. We hope that you find the site useful and enjoyable, and that you will call back again soon....
Administrator.
Latest News
General:
CCE Committee 2019-2020
07 November 2019
The following officers were elected at the Portglenone CCE AGM on 6th Nov 2019.
We wish them continued success.
Portglenone CCE Officers 2019/20:
...
more
General:
Portglenone CCE AGM
20 October 2019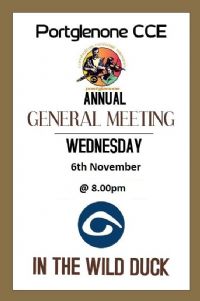 AGM
CCÉ Port Chluain Eoghain / Portglenone Comhaltas Monday 6th November @ 8.00pm In The Wild Duck Inn All members / new members are invited to attend.
...
more
General:
John Kennedy (RIP)
14 October 2019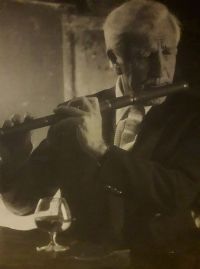 We are all so very sorry to hear of the passing of this great Musician, former Tutor, Gentleman and friend, John Kennedy (RIP). We have so many talented musicians today in our local area because
...
more
Concerts:
Gig'n The Bann 2019
16 September 2019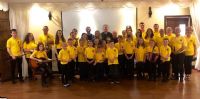 Portglenone CCE Group pictured with the famous trad group from Donegal, 'Altan', at Gig'n the Bann 2019
and the Singers were solid too!
...
more
Classes:
Portglenone CCE Registration and Classes for 2019-2020
29 August 2019
Can we please bring to your attention the following important information about our Comhaltas Registration for Classes:

Portglenone CCE Registration and Classes for the incomi
...
more