Welcome - Portglenone CCE Official Website
Fáilte chuig láithreán gréasáin oifigiúil na Portglenone CCE. Is é príomhchuspóir an suíomh seo a chur ar fáil don phobal le faisnéis a bhaineann le gníomhaíochtaí an bhrainse. Tá súil againn go bhfaighidh tú an suíomh seo úsáideach agus taitneamhach, agus go mbeidh tú ag glaoch ar ais arís go luath .... Riarthóir.
Welcome to the official website of Portglenone CCE. The main purpose of this site is to provide the public with information relating to the activities of the branch. We hope that you find the site useful and enjoyable, and that you will call back again soon....
Administrator.
Latest News
Fleadhs:
The Gathering - Antrim Fleadh 2018
12 April 2018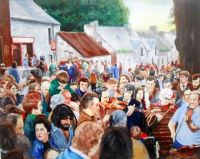 The Gathering 2018 - Would be great to be part of this at The Antrim Fleadh in Rasharkin 29th April 2018
This painting by Conor Larkin is from an old photo taken at the County A
...
more
Workshops:
Glens of Antrim CCE Workshops
11 April 2018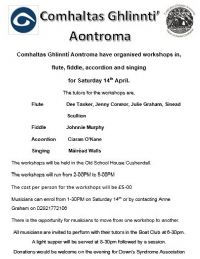 Comhaltas Ghlinntí Aontroma have organised workshops in Cushendall in the following instruments, flute, fiddle, accordion and singing for Saturday 14th April.
It would be great benefit to our pup
...
more
Classes:
Final Class of the 2017-2018 Year
26 March 2018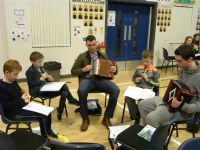 The final CCE class of the year took place on Monday 26th March. As usual a great number of pupils were in attendance to finish the year with a session.
...
more
General:
Key Dates and Upcoming Events 2018
06 March 2018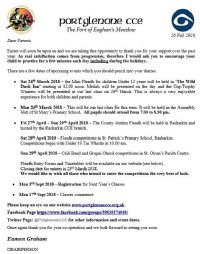 Easter will soon be upon us and we are taking this opportunity to thank you for your support over the past year. As real satisfaction comes from progression, therefore I would ask you to encourage you
...
more
Fleadhs:
County Antrim Fleadh 2018 - Rasharkin - Entry Form
23 January 2018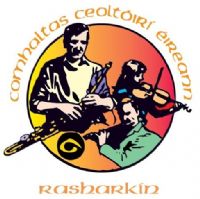 The Co. Antrim Fleadh 2018 Entry Form for the Antrim Fleadh in Rasharkin is now available to download here.
All Co Antrim Fleadh Entry Forms are to be submitted to your Branch Secretary or to Mar
...
more