Welcome - Portglenone CCE Official Website
Fáilte chuig láithreán gréasáin oifigiúil na Portglenone CCE. Is é príomhchuspóir an suíomh seo a chur ar fáil don phobal le faisnéis a bhaineann le gníomhaíochtaí an bhrainse. Tá súil againn go bhfaighidh tú an suíomh seo úsáideach agus taitneamhach, agus go mbeidh tú ag glaoch ar ais arís go luath .... Riarthóir.
Welcome to the official website of Portglenone CCE. The main purpose of this site is to provide the public with information relating to the activities of the branch. We hope that you find the site useful and enjoyable, and that you will call back again soon....
Administrator.
Latest News
Sessions:
Wednesday Junior Sessions Recommence
05 October 2017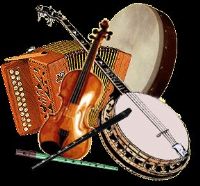 Junior Sessions are back up and running from Wednesday 4th October from 7.00 to 8.00pm in The Wild Duck Inn. Everyone, young and older, welcome!!
...
more
Classes:
Classes for the New Term 2017-2018
30 August 2017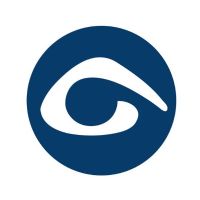 Can we please bring to your attention the following important information about our Comhaltas Registration for Classes:

Portglenone CCE Registration and Classes for the incomi
...
more
General:
Farewell to Robert Close
14 August 2017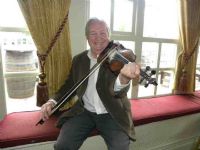 It is with great sorrow that we learn of the death of another of our esteemed Portglenone CCE members and previous Branch Committee member, Robert Close.
A passionate and
...
more
General:
Farewell Tommy Doherty
18 May 2017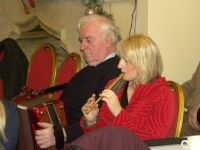 A passionate and talented musician, a lifelong supporter of Portglenone CCE, Tommy Doherty was, and is, an example to all Irish Traditional musicians.
Always supportive of our classe
...
more
Workshops:
Mairead Walls Traditional Singing Workshops
20 April 2017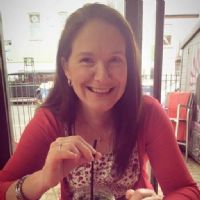 Portglenone CCE are hosting Traditional Singing workshops with Mairead Walls this Spring on Saturday mornings every two weeks in The Wild Duck Inn's Conservatory room from 10am to 12pm. The nex
...
more