Welcome - Portglenone CCE Official Website
Fáilte chuig láithreán gréasáin oifigiúil na Portglenone CCE. Is é príomhchuspóir an suíomh seo a chur ar fáil don phobal le faisnéis a bhaineann le gníomhaíochtaí an bhrainse. Tá súil againn go bhfaighidh tú an suíomh seo úsáideach agus taitneamhach, agus go mbeidh tú ag glaoch ar ais arís go luath .... Riarthóir.
Welcome to the official website of Portglenone CCE. The main purpose of this site is to provide the public with information relating to the activities of the branch. We hope that you find the site useful and enjoyable, and that you will call back again soon....
Administrator.
Latest News
Fleadhs:
Co. Antrim Fleadh Successes
13 May 2019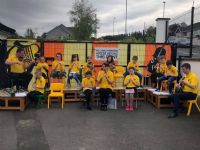 Congratulations to all the traditional musicians and singers who qualified to represent Portglenone CCE & Co. Antrim at the Ulster Fleadh. We are so proud of you all. A special mention to Amy Tott
...
more
Festivals:
Bluebell Festival
06 May 2019
Portglenone Forest Bluebell Festival
Monday 6 May 2019 from 10am – 2pm
Portglenone Forest. Park
Get outdoors and enjoy nature's colourful bluebell display.
...
more
Fleadhs:
Co. Antrim Fleadh 2019 - Dunloy
01 May 2019
🎶 Wednesday 1st May
Official Launch Night
🔷 Thursday 9th May
Singing Session
...
more
Classes:
Final Class of the Year 2018-2019
10 April 2019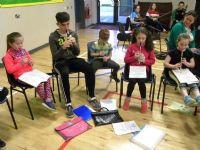 The final Portglenone CCE class of the year took place on Monday 8th April. As usual a great number of pupils were in attendance to finish the year with a session.
Everyone was also very eager to
...
more
Fleadhs:
Mini-Fleadh 2019
25 March 2019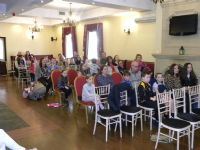 Well done and congratulations to all our young musicians and singers who participated in our 'Mini' Fleadh held in the Wild Duck Inn on Sat 23rd March. It was fantastic to see and hear so many young ta ...
more
Fundraising:
Theo's Charity Fundraiser
25 March 2019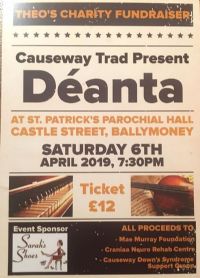 Theo's fundraiser less than 2 weeks away! Really excited! A massive thank you to Sarah's Shoes, Main Street, Ballymoney for sponsoring the event. Sarah, your support is very much appreciated and will
...
more