News
Concerts:
Caroline Fegan Memorial Concert
10 February 2014
A celebration Concert in memory of Caroline Fegan ...
more
Classes:
Christmas Class 2013
17 December 2013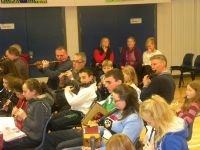 On Monday 9th Dec, Portglenone CCE Classes came to an end for the year 2013. All musicians assembled in the Hall of St. Mary's Primary School and joined together in a session format.
Many thanks fo
...
more
Sessions:
Christmas and New Year Session 2013
17 December 2013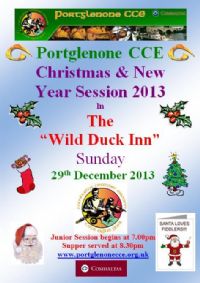 Portglenone CCE
Christmas & New Year Session 2013
In
"The Wild Duck Inn"
Sunday 29th December 2013
Junior Session begins at 7pm
Supper se ...
more
Concerts:
The Fold Annual Concert
17 December 2013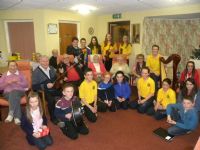 Well done to all our young musicians who entertained the residents of The Fold in Portglenone just before Christmas. The Concert was greatly appreciated and really enjoyed by the residents on the ru
...
more
Concerts:
Damien O'Kane & Lumiere Concert
15 October 2013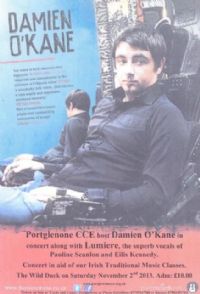 Portglenone CCE host Damien O'Kane in concert along with Lumiere, the superb vocals of Pauline Scanlon and Eilis Kennedy.
Concert in aid of our Irish Traditional Music Classes.
...
more
Fundraising:
Trad For Trocaire 2013
08 October 2013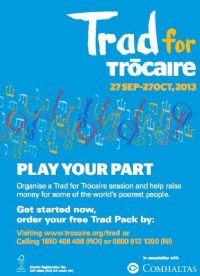 ...
more

Céilí Mór
Saturday 19th October 2013
St Joseph's Parish Centre
Greystone Road,
Antrim Town
9.30 - 12.30am
Proceeds in Aid of the new Gaelscoil Unit
@ Tann
...
more
Classes:
Registration for CCE Classes 2013-2014
28 August 2013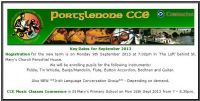 Registration for the incoming 2013-2014 Term:

Registration
for the new term is on Monday 9th September 2013 at 7.00pm in 'The Loft' behind St. Mary's Church Parochial Ho
...
more
General:
Gig'n the Bann 2013 line-up
15 August 2013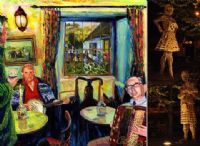 Thursday 5th September - Mike Denver and his band
Friday 6th September - Mary Dillon, The Illegals
Saturday 7th September - Dervish, Niamh Dunne and Halfway Tree
Tickets
...
more
Sessions:
SEISIÚN in the Teach an Cheoil
19 June 2013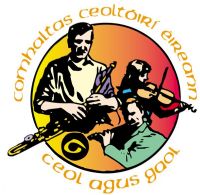 Comhaltas Ceoltóirí Éireann, Dún Lathaí, Co. Antrim, is holding a SEISIÚN in the Teach an Cheoil on Saturday 22nd June 8.00pm to say goodbye and thanks to the Dunloy Comhaltas Centre and all tho ...
more