News
General:
Ballymena Library Hosts 'The Christmas Box'
14 December 2010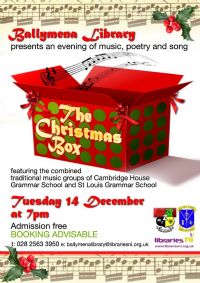 Ballymena Library presents an evening of music, poetry and song featuring the combined traditional music groups of Cambridge House Grammar and St. Louis Grammar School.
Good luck to the
...
more
General:
Last Class of the Year Tonight
13 December 2010
Tonights class will be the final class for the year!
Could
ALL
musicians please come for 7pm.
Once again we are sorry for the cancellation of last weeks class due to the
...
more
General:
JJ Gordon Festival
08 November 2010
4th John Joe Gordon
Traditional Music W'end
10th - 12th December 2010
Belleek, Co Fermanagh
more
Concerts:
Portglenone CCE Hosts Comhaltas Tour
29 September 2010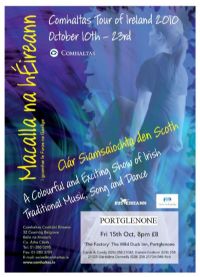 Macalla na hÉireann: Comhaltas Tour of Ireland 2010, Portglenone, Co. Antrim. Friday 15th October.
...
more
Classes:
Irish Classes at An Carn
25 September 2010
Irish classes for adults in An Carn, Tirkane
Monday nights 7.30-9.30 27/09/10 - 13/12/10
Registration 7.15 Monday 27 September
All levels £45/£40
Info: 028 7954997
...
more
Fundraising:
Trad for Trocaire Times and Venues 2010
23 September 2010

Trocaire have teamed up with Comhaltas Ceoltóirí Eireann to run
Trad for Trócaire
, a new national fundraising initiative that will launch for the first time in September 2010.
Musician
...
more
General:
Gig'n The Bann Festival
02 September 2010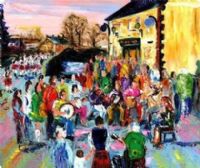 This years festival is from 2nd to 5th September. A great range of music, song and dance will be on show for you this year again. Some great artists are performing this year again including Líadan
...
more
General:
Wednesday Junior Sessions Finished for the Summer
08 July 2010
The Wednesday Junior Sessions in The Wild Duck have finished for the Summer.
We would suggest that the older members of the group join the senior members on the normal Thursday night Session
...
more
Concerts:
Ar gCeol Concert
28 May 2010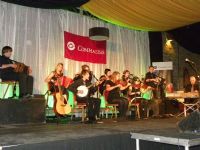 Those of you who made it to see 'Àr gCeol' play in The 'Riverside Suite' of The WILD DUCK INN on Friday 28th May 2010 were left in awe after what was one of the most remarkable concerts hosted so
...
more
Fleadhs:
Antrim Fleadh Report - Dunloy 2010
28 May 2010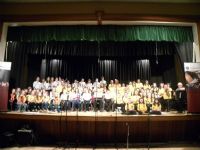 Portglenone CCE were well represented at the Co Antrim Fleadh held in Dunloy recently. At the Fleadh's Opening concert on the Friday night, the Portglenone CCE juniors teamed up with young mu
...
more