News
Concerts:
Ar gCeol Concert
28 May 2010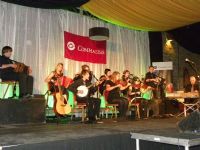 Those of you who made it to see 'Àr gCeol' play in The 'Riverside Suite' of The WILD DUCK INN on Friday 28th May 2010 were left in awe after what was one of the most remarkable concerts hosted so
...
more
Fleadhs:
Antrim Fleadh Report - Dunloy 2010
28 May 2010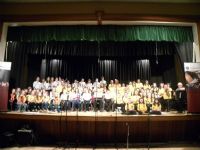 Portglenone CCE were well represented at the Co Antrim Fleadh held in Dunloy recently. At the Fleadh's Opening concert on the Friday night, the Portglenone CCE juniors teamed up with young mu
...
more
Classes:
Dr Douglas Hyde Summer School
27 May 2010
Summer School of Traditional Irish Music
July 3rd - July 10th 2010

Ballaghaderreen,
Co. Roscommon
Ireland
Phone: +353 86827300
...
more
Concerts:
Ar gCeol Live at 'The Riverside Suite'
16 May 2010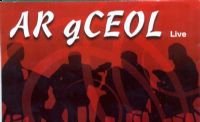 Àr gCeol are playing in The 'Riverside Suite' At The WILD DUCK INN, PORTGLENONE on Friday 28 May 2010 Starting 8.30pm.
Admission is only £5.
Àr gCeol are an exciting tradition
...
more
General:
Thanks to Ballymena Borough Council
25 April 2010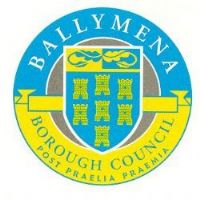 We would like to formally acknowledge
Ballymena Borough Council
for contributing towards the Tipperary Ensemble visit in February. Many thanks for their financial assistance which was gratefully ...
more
Classes:
'MINI FLEADH' and Final Class of the Year 2010
22 March 2010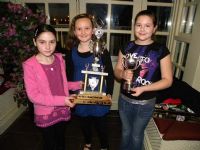 On Saturday 20th March, Portglenone CCE Branch held their Annual Under age 'Mini Fleadh' event which is aimed at young musicians who are preparing for the upcoming County Antrim Fleadh in May. Thi
...
more
General:
Meitheal Uladh Newsletter
21 March 2010
Please find attached the latest Meitheal Uladh Newsletter.
Is mise le meas,
Brendan McAleer
Reactaire,
Comhaltas Ceoltóirí Éireann
Dún Uladh Cultural Heritag
...
more
Fleadhs:
'Mini Fleadh' 20th March 2010
20 March 2010
The 'Mini' Fleadh 2010 will take place in "The Loft" (behind the Parochial House) on Saturday 20th March 2010 beginning at 11am.
There will be competitions for Under 7, Under 8, Under 9, Und
...
more
Sessions:
Newbridge Singing Session Sun 14th March
14 March 2010
Newbridge CCE are hosting their annual traditional singing session this Sunday, 14th March, in the Comhaltas Room at the Sean O'Leary GAC centre.
The event will commence with junior singers a
...
more
General:
Meitheal closing date this Friday 12th March
12 March 2010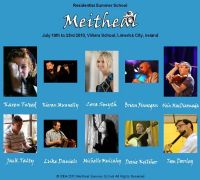 Enthusiasts who wish to go to Meitheal Trad Summer School 2010 - the closing date is upon us.
Outstanding tutors Brian Finnegan, Karen Tweed, Luke Daniels... See
www.tradweek.com
...
more