News
Fleadhs:
'Mini Fleadh' 24th March
22 March 2012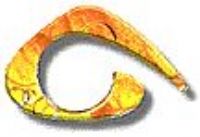 Portglenone CCE 'Mini' Fleadh 2012 will take place in "The Loft" (behind the Parochial House) on Saturday 24th March 2012 beginning at 11am.
There will be competitions for the branche ...
more
Concerts:
Griogair Labhruidh in Concert
01 March 2012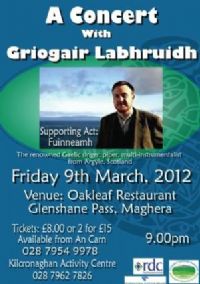 Concert in Oakleaf Restaurant, Glenshane Pass in Maghera.
Support act Fuinneamh.
Friday 9th March 2012
Oakleaf Restaurant, Glenshane Pass, Maghera.
See poster.

...
more
Fleadhs:
Co Antrim Fleadh Entry Form 2012
22 February 2012
Please find the Competition Entry Form for the 2012 Co. Antrim Fleadh which will be held in Cushendall on the weekend of 19th and 20th of May 2012.
Please note closing date for
...
more
General:
Leicester CCE Fundraiser for the Bubble Foundation
21 February 2012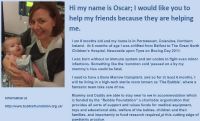 Hi All. Leicester Comhaltas: Irish Family Night & fundraising drive in aid of The Bubble Foundation UK Sacred Heart Parish Hall – Leicester, 25th February 2012
Oscar McLaughlin, ...
more
Sessions:
Christmas and New Year Session 2011
30 December 2011
Portglenone Comhaltas Branch held a very successful Christmas and New Year Session in The Wild Duck Inn on Thursday 29th December. A large crowd was packed into the conservatory end from earl
...
more
Sessions:
Christmas & New Year Session 2011
17 December 2011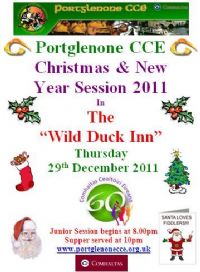 Portglenone CCE
Christmas & New Year Session 2011
In
"The Wild Duck Inn"
Thursday 29th December 2011
Junior Session begins at 8pm
Supper served at 10pm
www.portglenonecce.org.
...
more
General:
Information Newsletter
07 December 2011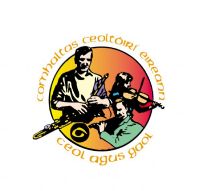 As we are reaching the end of Term 1, I would like to take this opportunity to inform you of a few important dates for your diaries:

Classes will finish for this term on 12th December 2011
...
more
General:
Beoga and Damien O'Kane - New Albums out now!!
05 November 2011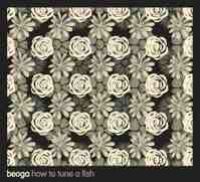 "Riveting... the best traditional band to emerge from Ireland this century," Wall Street Journal.
www.beogamusic.com

"It's fair to say that nobody does this stuff better at
...
more
General:
New Committee 2011-12
03 November 2011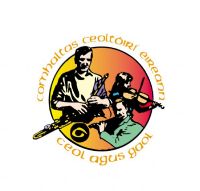 Chairperson: Eamon Graham
Vice-Chairperson: Tony Convery
Secretary: Noreen Graham
Assistant Secretary: Sophie Boyle
Treasurer: Geraldine Donnelly
PRO: Kieran Convery
Treorai: Maire Da ...
more
Classes:
Break in Classes for Halloween
27 October 2011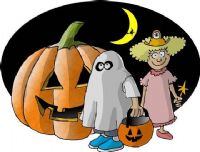 There will be no class on Monday 31st October due to the Halloween Holidays.
Classes will resume on 7th November at 7pm as usual.
The Junior CCE Session in The Wildm Duck on
...
more