News
Festivals:
Gig'n The Bann 2016
24 August 2016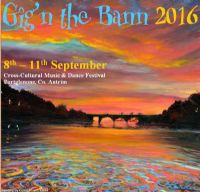 In the heart of Co. Antrim nestled between the major towns of Ballymena and Magherafelt lies the village of Portglenone. The village rests along the banks of the River Bann, which has been immortalise
...
more
Classes:
Portglenone CCE Registration and Classes Information
04 August 2016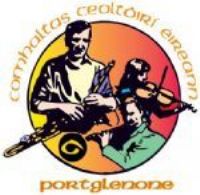 Can we please bring to your attention the following important information about our Comhaltas Registration for Classes:

Portglenone CCE Registration and Classes for
...
more
Concerts:
Dún Uladh Concert
06 June 2016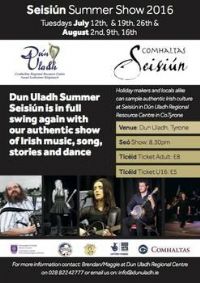 Anyone wishing to go to the Concert/Night out in Dún Uladh on 26th July 2016 please leave your name and the number of seats/Tickets necessary so we know what size of bus to book!!. If the Draw tic
...
more
Workshops:
The Future of Gaelic Culture
17 May 2016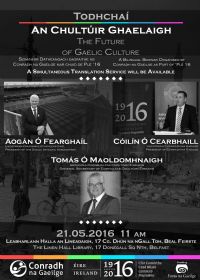 Seminar on 21st May 2016 in The Linen Hall Library, 17 Donegall Square North, Belfast. ...
more
Fleadhs:
Portglenone CCE Winners at the Antrim Fleadh 2016
12 May 2016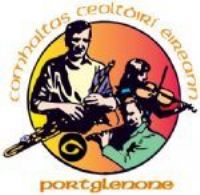 What a weekend for Portglenone CCE Musicians at the recent 2016 Fleadh Cheoil Chontae Aontroim held in Toome last week end!! See the list of results for the very successful Portglenone CCE Members. Qu
...
more
Fleadhs:
Toome Fleadh Flier 2016
27 April 2016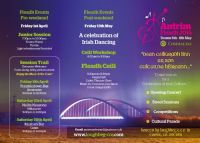 Concerts, Sessions, Competitions and Cultural Parades!! It's all going on at Antrim's Toome Fleadh 2016. See also the
Competitions Timetable here
. ...
more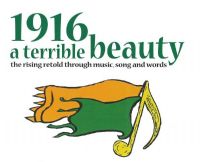 A Chara,
Beatha agus sláinte.
Ceangailte le seo gheobhaidh tú cóip de Nasc i. r-iris na Fleidhe Nua a bheas ar siúl in Inis, Conndae an Chláir ón 22 go dtí an 30 Bealtaine, 2016.&nbsp
...
more
Fleadhs:
Visit Ulster Fleadh 2016 Facebook Page
13 April 2016
*ULSTER FLEADH FACEBOOK – WIN £50!
**For a chance to WIN the £50 CASH prize just visit the Ulster Fleadh website (www.ulsterfleadh.com <
http://www.ulsterfleadh.com
>) and follo
...
more
Workshops:
Traditional Singing Workshop Cancelled this week
08 April 2016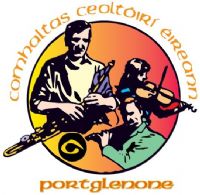 Unfortunately this weeks Traditional Singing Workshop for the 9th April is cancelled as Mairead is not available! Please pass on to other interested parties that the next Traditional Singing Workshop
...
more
Classes:
Final Class of the 2015-2016 Term
15 March 2016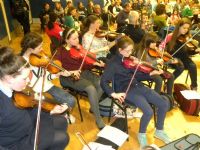 The final CCE class of the year took place on Monday 14th March. A great number of musicians were in attendance to finish the year with a session . A group of Mairead Wall's Traditional S
...
more