News
General:
John Kennedy (RIP)
14 October 2019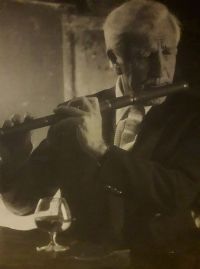 We are all so very sorry to hear of the passing of this great Musician, former Tutor, Gentleman and friend, John Kennedy (RIP). We have so many talented musicians today in our local area because
...
more
Concerts:
Gig'n The Bann 2019
16 September 2019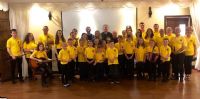 Portglenone CCE Group pictured with the famous trad group from Donegal, 'Altan', at Gig'n the Bann 2019
and the Singers were solid too!
...
more
Classes:
Portglenone CCE Registration and Classes for 2019-2020
29 August 2019
Can we please bring to your attention the following important information about our Comhaltas Registration for Classes:

Portglenone CCE Registration and Classes for the incomi
...
more
Concerts:
Gortgole Fold Concert June 2019
19 June 2019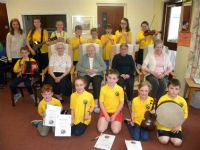 Well done to all our young musicians and singers who entertained the residents of The Gortgole Fold in Portglenone just before Summer break. The Concert was greatly appreciated and was really enjoye
...
more
Classes:
Irish Traditional Music Class Registration for 2019-2020
11 June 2019
Irish Traditional Music Classes
Commencing September 2019
For:
New and Existing Members:
...
more
Fleadhs:
Co. Antrim Fleadh Successes
13 May 2019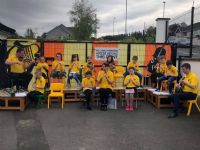 Congratulations to all the traditional musicians and singers who qualified to represent Portglenone CCE & Co. Antrim at the Ulster Fleadh. We are so proud of you all. A special mention to Amy Tott
...
more
Festivals:
Bluebell Festival
06 May 2019
Portglenone Forest Bluebell Festival
Monday 6 May 2019 from 10am – 2pm
Portglenone Forest. Park
Get outdoors and enjoy nature's colourful bluebell display.
...
more
Fleadhs:
Co. Antrim Fleadh 2019 - Dunloy
01 May 2019
🎶 Wednesday 1st May
Official Launch Night
🔷 Thursday 9th May
Singing Session
...
more
Classes:
Final Class of the Year 2018-2019
10 April 2019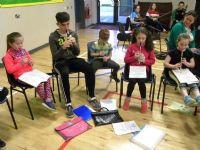 The final Portglenone CCE class of the year took place on Monday 8th April. As usual a great number of pupils were in attendance to finish the year with a session.
Everyone was also very eager to
...
more
Fundraising:
Theo's Charity Fundraiser
25 March 2019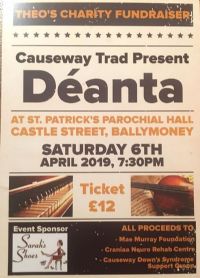 Theo's fundraiser less than 2 weeks away! Really excited! A massive thank you to Sarah's Shoes, Main Street, Ballymoney for sponsoring the event. Sarah, your support is very much appreciated and will
...
more