News
General:
Meitheal Uladh Newsletter
21 March 2010
Please find attached the latest Meitheal Uladh Newsletter.
Is mise le meas,
Brendan McAleer
Reactaire,
Comhaltas Ceoltóirí Éireann
Dún Uladh Cultural Heritag
...
more
Fleadhs:
'Mini Fleadh' 20th March 2010
20 March 2010
The 'Mini' Fleadh 2010 will take place in "The Loft" (behind the Parochial House) on Saturday 20th March 2010 beginning at 11am.
There will be competitions for Under 7, Under 8, Under 9, Und
...
more
Sessions:
Newbridge Singing Session Sun 14th March
14 March 2010
Newbridge CCE are hosting their annual traditional singing session this Sunday, 14th March, in the Comhaltas Room at the Sean O'Leary GAC centre.
The event will commence with junior singers a
...
more
General:
Meitheal closing date this Friday 12th March
12 March 2010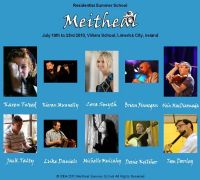 Enthusiasts who wish to go to Meitheal Trad Summer School 2010 - the closing date is upon us.
Outstanding tutors Brian Finnegan, Karen Tweed, Luke Daniels... See
www.tradweek.com
...
more
General:
'Wee' Gig'n the Bann 2010
26 February 2010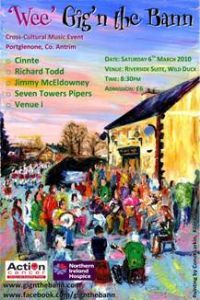 Date: Saturday 6th March 2010
Venue: Riverside Suite, Wild Duck
Time: 8:30pm
Admission: £6
The Riverside Suite at the Wild Duck is the place to be on Sat
...
more
General:
Eamon Graham becomes Ulster CCE Chairman
25 February 2010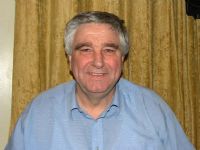 On Sunday 21st February at the Ulster CCE Convention in Dun Uladh Centre in Omagh, Portglenone CCE Chairman, Eamon Graham, who is also Co. Antrim CCE Chairman, was elected as Ulster CCE Chairman.
...
more
General:
Clooney Indoor Band Contest
23 February 2010
Cloney Flute Band In association with the Northern Province Band Federation Presents a unique Indoor Band Contest Featuring bands from across Ulster Sunday 28th February 2010 Commencing at 2.00pm in Mo ...
more
New website launched.
...
more
Sessions:
Christmas and New Year Session 2009
29 December 2009
Portglenone Comhaltas Branch held a very successful New Year Session in the newly refurbished Wild Duck Inn on Tuesday 29th December. A large crowd was in attendance from early on as the young mus
...
more
Fleadhs:
Ballycastle Fleadh 2009 Report
24 May 2009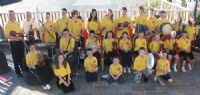 The recent County Antrim Fleadh in Ballycastle was a very special moment for quite a few young musicians from the Portglenone area. This was because it was the first time they had ever competed in
...
more