News
General:
Robert Close receives 'Contribution to Music' Award
22 August 2011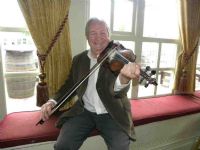 Congratulations to Robert Close on receiving the 'Contribution to Music' award at The Gig'n the Bann Festival 2011.
Robert was born in Larne and began learning the fiddle at six years of age
...
more
Fleadhs:
Ulster Fleadh Workshops
07 July 2011
The Ulster Fleadh workshops will be held in Dungiven on Friday 22nd July in the following instruments and venues:

Instrument Tutor Venue
1) Fiddle Shane Meehan Library Upstairs
2)
...
more
Fleadhs:
Co Antrim Fleadh Qualifiers 2011 and Gaeilge Drop in Centre Success
07 June 2011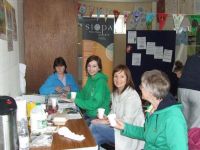 The full list of Ulster Fleadh Qualifiers are now available. Please click on the document below.
Also many thanks to the volunteers at the Gaeilge Grop in Centre during the Fleadh who helped
...
more
Fleadhs:
Competitions Success
22 May 2011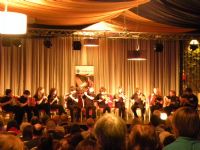 The Fleadh competitions were hugely contested at all levels on the Saturday of the Fleadh in the individual/duet/trio competitions. Many thanks to St Mary's PS for the use of their premises.
...
more
Fleadhs:
Fleadh Opening Concert
21 May 2011
The 36th Co. Antrim Fleadh in Portglenone was officially opened on Friday night at The Riverside Suite at The Wild Duck Inn by President of Comhaltas, Seamus McCormack. At the beginning of th
...
more
Fleadhs:
Thursday Senior Session
20 May 2011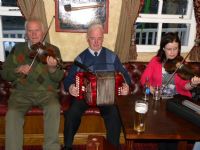 On Thursday 19th May, the Wild Duck was the setting for the usual Thursday night senior session. This week, however, there were a few more musicians travelling to Portglenone's 'Home' of Tradition
...
more
Fleadhs:
Fleadh 2011 - Junior Session and Singing Session
19 May 2011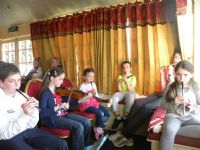 A great crowd of our young traditional musicians attended the Junior Session in The Wild Duck on Wednesday evening as part of the Co. Antrim Fleadh celebrations. Accompanied by a few of the local
...
more
Fleadhs:
'Bailte Fearainn' - Townlands Talk - A Great Success
17 May 2011
Many thanks to all who took the time to come along to Roger Casements GAC Clubrooms for the 'Bailte Fearainn - Do you know your Townlands? Talk' hosted by Portglenone CCE as part of the Fleadh cel
...
more
Fleadhs:
Fleadh Quiz - A Great Nights Craic!!
16 May 2011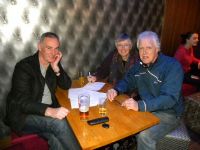 After the Fleadh celebrations kicked off on Sunday with the very stylish Marching Band competition, on Monday, however, things calmed down at the bi-lingual quiz held in Pat's Bar. Or did it?
...
more
Fleadhs:
Co. Antrim Fleadh 2011 in Portglenone
15 May 2011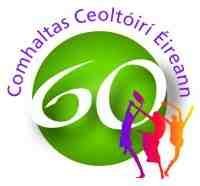 The 36th Co. Antrim Fleadh 2011 will be hosted by the Portglenone CCE Branch from 15th - 22nd May. This year marks the 60th Anniversary of Comhaltas in Ireland and to mark this occasion
...
more