News
Fleadhs:
Co Antrim Fleadh 2020 Cancelled due to Covid-19
01 April 2020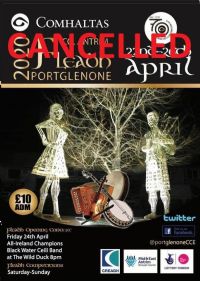 Co Antrim Fleadh CANCELLED 2020 ...
more
General:
Coronavirus Crisis
19 March 2020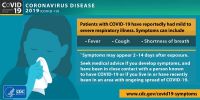 Due to the measures announced by Comhaltas HQ this week regarding the coronavirus crisis, the following will occur:
We have cancelled our Monday night Classes for the remainder of the term.
...
more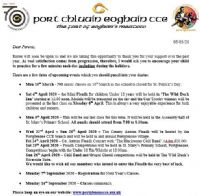 Easter will soon be upon us and we are taking this opportunity to thank you for your support over the past year. As real satisfaction comes from progression, therefore, I would ask you to encoura
...
more
Fleadhs:
Co Antrim Fleadh 2020 Entry Form
02 February 2020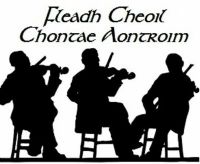 Entry form for Antrim Fleadh attached.
Closing date for entries is Saturday 14th March 2020
...
more
General:
An Plearacha Finals 2020
28 January 2020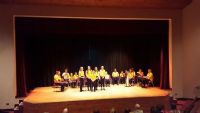 ‪A massive congratulations to our Portglenone CCÉ Traditional Group who achieved 2nd place at The All Ireland An Plearacha Competition held in Brú Ború in Cashel, Co. Tipperary at the wee
...
more
Fleadhs:
Co Antrim Fleadh 2020 Meeting
05 January 2020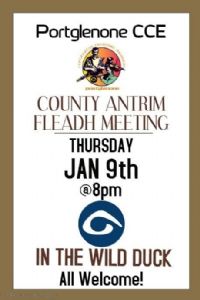 Co. Antrim Fleadh 2020 Meeting in The Wild Duck Inn @ 8.00pm on 9th Jan 2020 ...
more
Sessions:
Christmas & New Year Session 2020
03 January 2020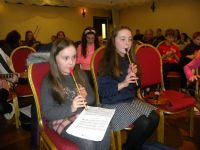 Portglenone CCE Branch held a very successful Christmas & New Year Session in The Wild Duck Inn on Friday 3rd January 2020. A large crowd was packed into 'The Mallard Suite' from early on as the
...
more
Sessions:
County Antrim Youth Christmas Session 2019
12 December 2019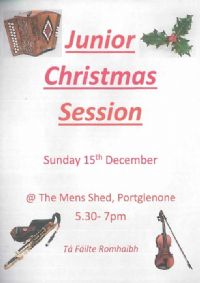 The County Antrim Youth Session being hosted by the County Antrim CCE Youth Officer, Cillian Darragh, will be held in the Men's Shed, Main Street, (Beside The Village Inn) Portglenone, on Sunday 15th
...
more
Concerts:
Gortgole Fold Christmas Concert 2019
11 December 2019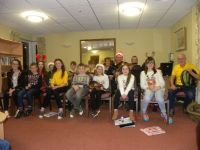 Well done to all our young musicians and singers who entertained the residents of The Gortgole Fold in Portglenone just before Christmas. The Christmas Concert was greatly appreciated and was really
...
more
Classes:
Christmas Class 2019
09 December 2019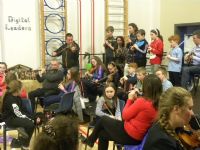 On Monday 9th Dec, Portglenone CCE Classes came to an end for the year 2019. All musicians assembled in the open area of St. Mary's Primary School and joined together in a session.
M
...
more