News
General:
Seachtain na Gaeilge - Cultúrlann Uí Chanáin's programme
02 March 2016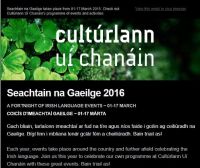 Seachtain na Gaeilge takes place from 01-17 March 2015. Check out Cultúrlann Uí Chanáin's programme of events and activities

View this email in your browser (http://us1.campaign-archive2.c
...
more
Fundraising:
Trad for Trócaire - Thank You Letter
22 February 2016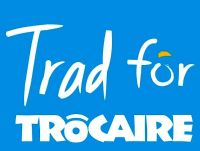 Message from Trócaire to Portglenone CCE received recently:
On behalf of the families with whom Trócaire works throughout the developing world, I would like to thank yo
...
more
Concerts:
Knockmore Ceili Band Visit to Portglenone - Treoir
17 February 2016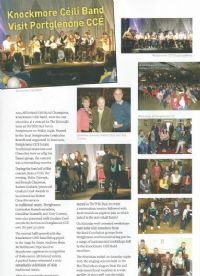 ...
more
Sessions:
Christmas/New Year Sesssion 2015
29 December 2015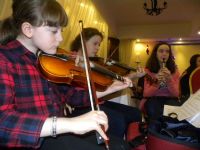 Portglenone Comhaltas Branch held another successful Christmas and New Year Session in The Wild Duck Inn on Tuesday 29th December. A large crowd was packed into the Mallard Suite at The Wild Duck Inn
...
more
General:
Portglenone CCE's AGM 2015
28 October 2015
Portglenone CCE's Annual General Meeting will be on the 4th November 2015 at 8.15pm in The Wild Duck Inn.
It is vitally important that all parents of children attending the music classes and Wedn
...
more
Festivals:
Ballymena Centenary Festival 2016 Syllabus launch
20 October 2015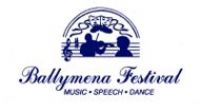 Ballymena Festival organisers are delighted to announce the launch of their 2016 Centenary Festival syllabus. To celebrate the centenary of the Festival they have commissioned copies of the ori
...
more
Fundraising:
Trad for Trocaire Oct 2015
14 October 2015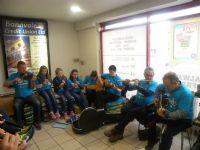 Just to let you all know how the young musicians have done with their fundraising exploits for Trad for Trocaire.
In O'Neill's Nisa on 3rd Oct they busked for 2 hours and raised a fantastic
...
more
Fundraising:
Trad for Trocaire 2015
24 September 2015
Trocaire have teamed up with Comhaltas Ceoltóirí Eireann to run
Trad for Trócaire
, a national fundraising initiative which was launched for the first time in September 2010.
...
more
Concerts:
Macalla na hEireann - Comhaltas Tour of Ireland - Echoes of 1916
17 September 2015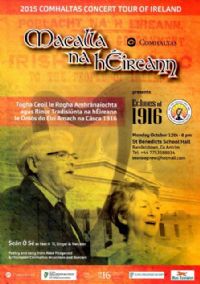 Loughbeg Branch are hosting the Comhaltas Tour this year in St Benedicts School Hall in Randalstown on Monday 12th October 2015 at 8pm. Doors open 7:30pm and Tickets are £10.
...
more
Classes:
Dunloy Irish Classes
09 September 2015
Dunloy Irish class 2015-2016 – Parish Centre, Bridge Rd., Dunloy
First term starts Thursday 10th September 2015 (at 7pm for registration)
7.30pm – 9.00pm each Thursday evening
...
more