Co. Antrim Fleadh 2011 in Portglenone
15 May 2011
The 36th Co. Antrim Fleadh 2011 will be hosted by the Portglenone CCE Branch from 15th - 22nd May. This year marks the 60th Anniversary of Comhaltas in Ireland and to mark this occasion Portglenone CCE are hosting a range of different events over the week.
Fleadh programmes are now on sale and can be purchased from Cards and Candy shop or a committee member as there are a limited number of programmes for sale.
Also, see our Irish language drop-in centre's window display on Main Street (beside MC's Chippy)
Here is an outline of what is planned for the week of events.
Day:
Date:
Event:
Venue:
Time:

Sunday

15th May

Ulster Marching Band Association - Indoor Competition

The Factory @ The Wild Duck

2pm

Monday

16th May

Bi-Lingual Quiz Night

Pat's Bar

8.30pm

Tuesday

17th May

Bailte Fearainn - Do you know your Townlands? Talk

Casements GAA Club

8.30pm

Wednesday

18th May

Junior Session

Singing Session

The Wild Duck

The Wild Duck

7pm to 8.30pm

9pm to late

Thursday

19th May

Senior Session

The Wild Duck

9pm to late

Friday

20th May

Fleadh Concert (See Tunes List Below)

Ceili

The Factory @ The Wild Duck

Casements GAA Hall

8pm start

9.30pm

Saturday

21st May

Fleadh Competitions

St. Mary's P.S.

10am start

Sunday

22nd May

Fleadh Competitions

The Factory @ The Wild Duck

2pm - 5pm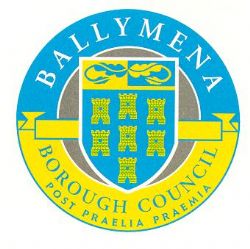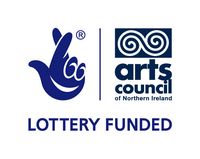 Ulster Marching Band Association:
Second indoor Competition of the 2011 Season
Venue: The Wild Duck, Portglenone
Competition commences at 2.00pm sharp
Starting off with Grade 3 Accordian
1st Cloughaneely, Co. Donegal
2nd Jonesborough Novice, Co. Armagh
3rd Donegal Town, Co. Donegal

Grade 2 Accordian
1st Fanad, Co. Donegal
2nd Downpatrick, Co. Down
3rd Buncrana, Co. Donegal

Grade 1 Flute
1st Mulladuff, Co. Donegal
2nd Clooney, Co. Antrim

Grade 1 Accordian
1st Ramelton town band, Co. Donegal
2nd Holy Cross, Co. Down
3rd Jonesborough Senior Band, Co. Armagh