Portglenone Fleadh 1996
Makers and lovers of traditional music from all parts of County Antrim, and no doubt further abroad, will be in festive form for County Antrim's 27th Fleadh which will be held in Portglenone on Friday 19th to Sunday 21st May.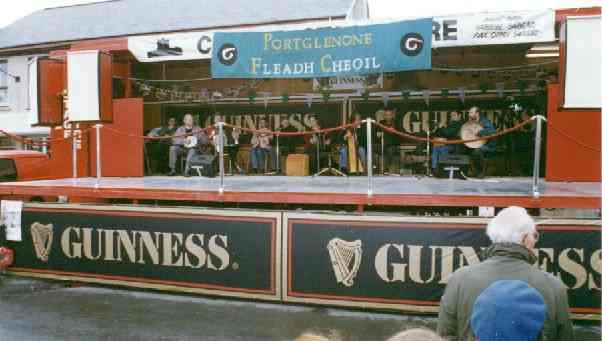 Bodhrans, banjos, fiddles, whistles and flutes will be among the chosen instruments for a huge number of young and old who will battle it out for County honours in a vast array of individual and collective instrumental events. Also, those with vocal skills will compete in traditional whistling and singing.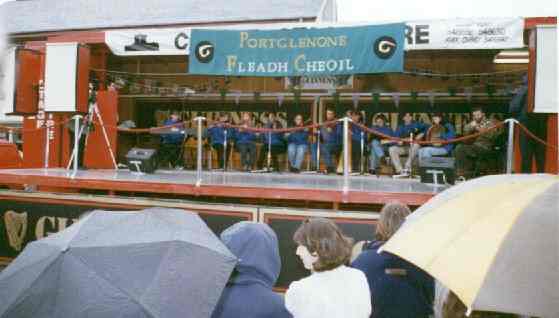 From the early hours on the Saturday (the main competition day) St. Mary's Primary school, on the Ballymena Road, will be the epicentre of activity. It's a venue well used to the traditional sounds, being the home for the thriving music classes of the Portglenone Branch of Comhaltas.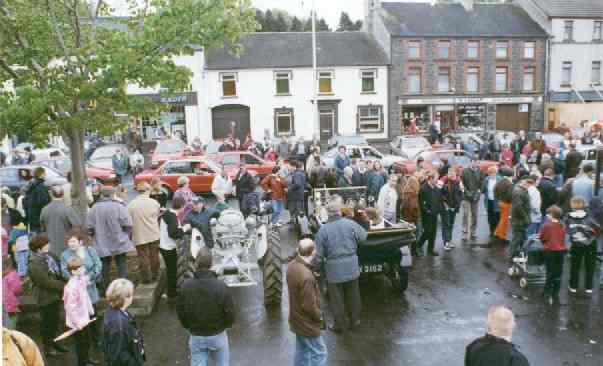 "At the moment we provide tuition for 170 students of all ages in seven different instruments", says local Branch Chairman Tony Convery.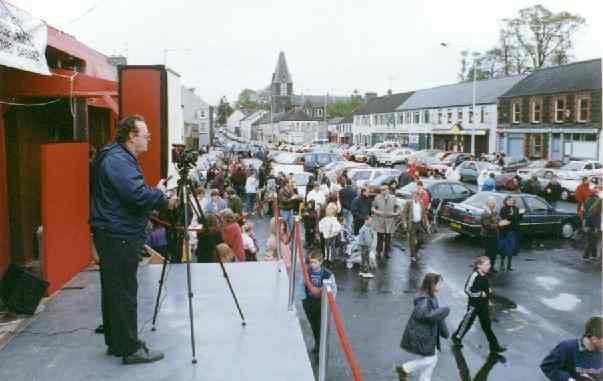 There is more to a Fleadh than competition however, and this is a point Tony is keen to stress.
"We are delighted about the success of our classes but they are really a substitute for what was, in days gone by, handed on around the fireside of 'ceilidheing' houses. The real essence of the Fleadh, and traditional music, is the meeting of people to play, learn and swap tunes. Above all it is about meeting, mixing and enjoying yourself ! And we can't think of a better way to celebrate the 21st century than to host the 25th County Antrim Fleadh Cheoil in Portglenone."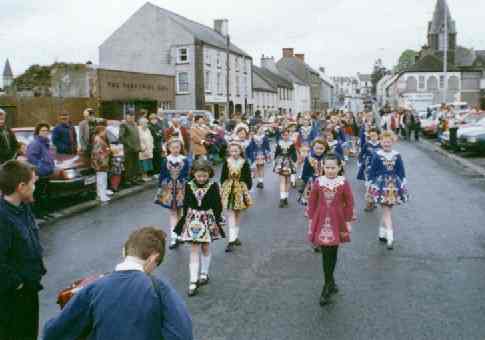 The bustling village is building up a Fleadh tradition of it's own. This will be the eighth occasion on which it has played host to the event. And Portglenone provides an ideal venue, with a wealth of hostelries offering all that the many visitors require, from food to good cheer and most importantly, good music.